It doesn't take long once you get comfortable tracking your website traffic with Google Analytics to deepen the questions you are asking and start imagining richer, more robust data you could gather. One size doesn't fit all; you're marketing your company in your own unique way. You have specific performance objectives. Google Tag Manager (GTM) expands your capabilities.
Want even more powerful data?
We've previously talked about how Google Analytics helps you capture powerful data with tags. Google Tag Manager (GTM) is a tag management solution that stores all your tags in one container so you can manage them from a single place. GTM shuttles data into Google Analytics for analyzing. It has two important functionalities.
GTM makes managing tags easy.
Using GTM, you can quickly and easily update tags on your website or mobile app without relying on a web development team. Without GTM, tracking tags must be directly coded on each individual page of your website. Updating and maintaining tracking tags this way is inefficient and requires a developer be available to help. Also, placing tracking code directly on the website tends to get disorganized, especially if multiple people are responsible for upkeep. The unfortunate result can be skewed data due to outdated, incorrect, or redundant tags, and that can contaminate your data insights.
GTM solves this problem. Once the small segment of Tag Manager code has been added to your site, you can safely and easily create, edit, test, and deploy your tags from the GTM user interface, in a centrally managed location, and on your own timeline.
GTM gives you more tagging options.
GTM expands your tracking capability by providing tag templates and the ability to create custom tags. You can create tags for specific events like link clicks, pdf downloads, 'add to cart' or 'remove from cart' actions, scroll tracking, form abandonment, video views and much more. And you can get very granular about how these tags are fired.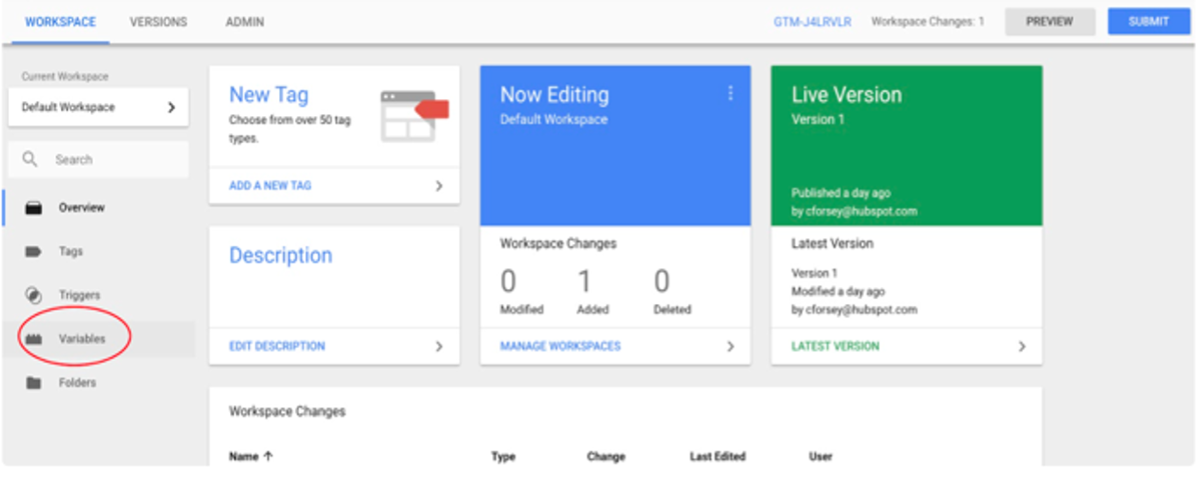 Benefits of GTM:
With GTM, you can deploy tracking codes faster.
All tags are controlled in one place.
GTM makes advanced analytics tracking possible.
GTM can improve your website speed.
It has built in 3rd party testing tools as well as tag templates.
So why is active management of data analytics important?
Consider your "Inquiry to Loyalty" (aka Inquiry to Cash) process. You are creating campaigns designed to draw interest and engagement from your audience. You want people to move into your funnel and start interacting with your business.
On the campaign design side, you create stepping stones of information that guide your audience through this process from awareness to interest to engagement, nurturing, and sale. You set key performance indicators (KPIs) for success.
An elegant data analytics plan will track these steps, monitor your KPIs and give you powerful information on exactly who is engaged with what content, where in the process. You gain the ability to understand and fine tune your campaigns, so your audience gets exactly the right experience. That is brand power. And it differentiates your business.
GTM does have a learning curve.
It is true that relative to placing tagging code directly on each page of your website, Google Tag Manager is an easy-to-use solution to control tracking codes. It's an excellent foundational tool that helps you organize and grow your activities around data analytics. But you do have to have some technical knowledge to understand how to set up tags, triggers, and variables.
If you want to set up event tracking in Google Tag Manager, you'll need to understand what "events" are, what data you can track with events, and what the Google Analytics reports will look like. So, although it is more streamlined and straightforward to manage multiple tags in GTM, there is a learning curve.
Together, Google Tag Manager and Google Analytics create and track important analytics to measure and improve your website and to track the return on your marketing efforts. They supply quantitative data that helps your team understand business challenges more effectively, stay agile and responsive to your audience's needs.
How do you get started?
If you are new to Google Tag Manager, there are many helpful resources that show new users what GTM is and how to set it up. If you don't have the time or resources to take this on yourself, you can work with a trusted digital partner to create an optimized GTM implementation custom-designed for your business goals and needs.
Are you ready to fast track your data analytics efforts? Our GA/GTM Digital Analytics Assessment is designed to set you up with a strong analytics foundation. We'd love to start that conversation with you.